An Individual Approach
Mind Balance
Brenda is the principal of Mind Balance Hypnotherapy & Counselling and has operated a successful private practice for over two decades in the Australian Capital Territory. As a qualified and registered Professional Counsellor, Hypnotherapist and Clinical Supervisor she is recognised as a specialist in her field. Her dedication to the field is further exemplified by her extensive commitment, in a voluntary capacity, supporting her peers both locally and nationally. Primarily operating from her private rooms, she does on occasion accept off site corporate contracts. For corporate contracts please enquire via the contact page.
Brenda is committed to helping others to make positive change in their lives and this is strongly reflected both within her practice as well as by the exceptional outcomes, often life changing, achieved by her clients. Her style is warm, genuine and non-judgemental. When you attend Mind Balance Hypnotherapy & Counselling rest assured that you will be seen and respected as an individual. Brenda appreciates that although, we are all alike in many ways we are all ultimately individuals and therefore perceive our lived experiences through the lens of our own subjective interpretations. Brenda believes that it is not about making the person fit the therapy, rather it is about designing the therapy to fit the individual.
With a multitude of experience her expertise enables her to quickly discern the best therapeutic approach to meet the client's needs enabling them to achieve their personal goals in a timely and effective manner. Her practice has self sustained primarily through word of mouth referrals. Brenda asserts that good therapy begins when we find within us the courage to reach out. Don't hesitate to make contact if you feel the right time for you is now.
Brenda believes that "…it is not about making the person fit the therapy … it is about designing the therapy to fit the individual…"
"…good therapy begins when we find within us the courage to reach out."
Brenda is a member of
Member of Nationally Recognised Bodies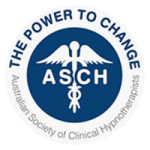 Australian Society of Clinical Hypnotherapists
Australian Counselling Association
College of Supervisors
(ASCH – Professional Registered Member)
(Clinical Supervisor – Level 3)
Qualifications
Post Graduate Diploma of Counselling
Advanced Diploma of Counselling
Advanced Cert. Clinical Hypnotherapy
Professional Supervision
IV Training & Assessment
PSH Specialist
Certificates in various other relevant courses
Experienced with over two decades of clinical practice
Peer awarded for over 10 years of service for recognition and gratitude in a leadership role